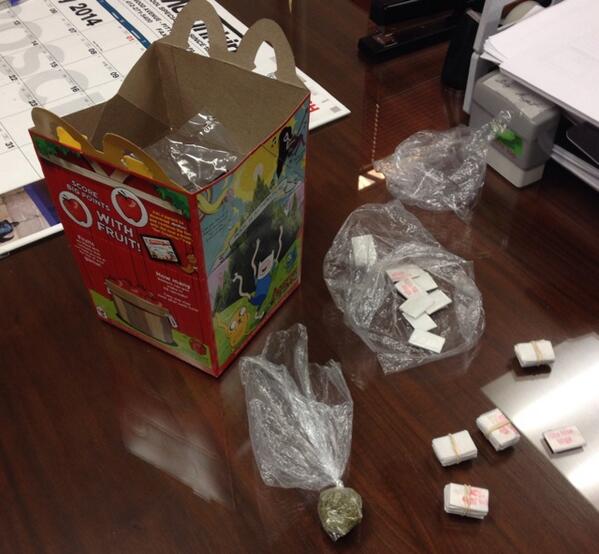 A McDonald's worker has been arrested after HEROIN was found being sold in a children's Happy Meal bought in the drive-thru.
Officers took Shania Dennis, 26, into custody after a raid at the Pittsburg restaurant where she worked, according to NBC's WPXI news channel.
Detectives revealed how they got the drug after going up to the drive-thru speaker and saying: "I'd like to order a toy."
After paying for what they ordered, police said they found 10 bags of heroin in the Happy Meal and Ms Dennis in possession of 50 others.
Shania Dennis denied she was selling the drug when questioned by the station saying: "No I did not."
Authorities have said the heroin is not connected to rogue batches considered potentially lethal which are being sold in the state.